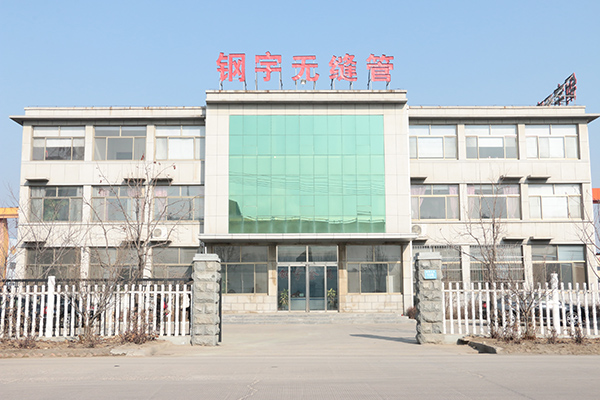 Tai'an City, Yu Steel Pioneer Metals Corporation was founded in September 8, 2011, is Shandong Bridge Industrial Co., a subsidiary of Chinese, located in the Yangtze River to the north of the largest steel market in Tai'an city manzhuang steel market, close to 104 National Road, Beijing Shanghai, Beijing Fuzhou Expressway runs through, geographical advantages Obviously, the traffic is convenient, the company after several years of development that has now developed into a set of warehousing, logistics and distribution as one of the large steel distribution company. The main range of 14- [Phi] 630 various specifications of seamless pipe, welded pipe, angle channel steel, plate, building materials and so on.
  The company's annual sales of Chengdu, Baotou Steel, Baosteel, metallurgical steel, Hengyang, Anshan, Tianjin, Hong, Wuxi steel and other major manufacturers of production of seamless pipe, thick wall steel pipe, high-pressure alloy pipe etc.. The company standing stock of more than 15000 tons. Products: 20# 20G seamless pipe, seamless pipe, 12Cr1MoV pipe, oil cracking tube, 15CrMo, 20G fertilizer tube, high-pressure boiler tubes, GB3087-2008 (low medium pressure boiler tube), GB5310-2008 (high pressure boiler tube) and GB6479-2000 (high pressure tube, GB9948-2006 oil (fertilizer) cracking tube etc.).
  Through nearly ten years of efforts, the company has become a large seamless pipe sales company in East China, and has established stable cooperative relations with well-known power plants, boiler plants, petroleum, chemical industry and machinery enterprises. The company will serve the new and old customers with strong strength, high quality products, low price, sufficient source of goods and convenient logistics.
The company solemnly promise: to guarantee the quality, guarantee the quantity, the steel pipe is attached to the original material or copy, holiday to work normally. The company is willing to work together with all the people from all walks of life, friends and honor for the customers to work together, develop together, and draw the grand blueprint of the new century.
  Welcome new and old customers to Taishan tourism, to negotiate business, guide work!